As long as people eat and drink on the go, there will be a need for well-placed, well-stocked vending machines. But like any business, it is possible to have great success in vending machines, to fall in the middle of the pack, or even to fail. The key is having the right support, the right strategies and the right pricing structures in place to ensure a vending machine business makes money.
While the average profit margins for vending machines can be quite high, some machines are a bit more profitable than others. Here are some of the most profitable types of vending machines: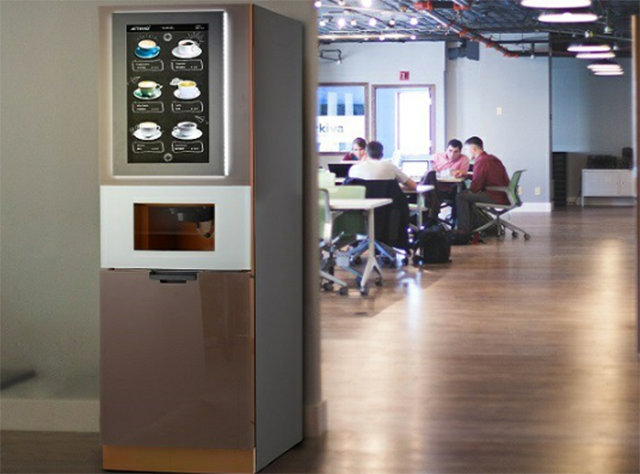 Coffee Vending Machines
Americans drink over 77.4 billion cups of coffee and spend $35.8 billion annually. Coffee is big business, but running a profitable coffee machine – like so many other types of machines – requires a bit of strategic planning.
There are simply places where coffee machines won't work like shopping malls and centers. They do work well in places like office buildings, apartment complexes, car dealerships and maintenance centers, medical centers, schools and places where you catch people doing a lot of waiting around or coming and going to work.
Pricing coffee requires knowing what a unique market can bear, but many coffee vending machine owners report profit margins over 200%.
Soda Vending Machines
Soda vending machines are some of the most popular in the market and in warm weather, the demand for cold beverages climbs exponentially. In warm climates, people will buy cold drinks year-round. In seasonal climates, demand can drop in the fall and winter months.
Soda and cold beverage machines do require refrigeration, which can make them slightly more expensive to operate, but they are the easiest type of machine to stock as selection can be minimal and profit margins can be strong, which priced correctly.
Sodas can be priced anywhere from $1.50 to upwards of $3.00 in some locations and cans are typically priced lower than bottles. Buying wholesale can help keep costs down, allowing operators to hit a $1 target vend goal per transaction.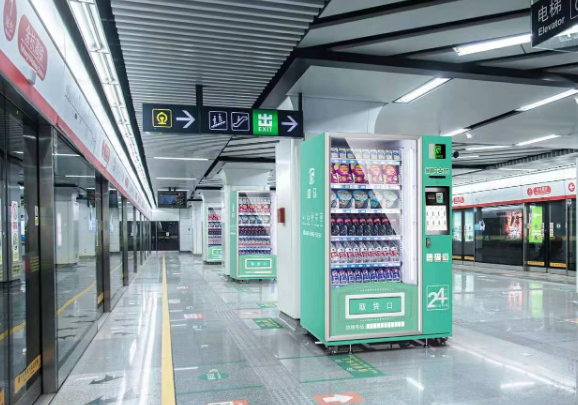 Beverage Vending Machines
Snack Vending Machines
Snack machines are highly popular vending machines, and they can be placed almost anywhere with heavy foot traffic. The markup on some snacks is a bit lower than something like candy but overall the margins on snacks are much wider. If a bag of nuts costs a vendor $1 to purchase, they can easily charge $2.
Snack vending machines also allow for more variety – which is great for consumers but does mean vendors will have to visit the machine more often to restock popular items.
Cold Food Vending Machines
Cold food vending machines dispense ready-to-eat, frozen or re-heatable items like salads, sandwiches, burritos, breakfast foods and full meals. To make this type of machine profitable, it is important to have a mix of foods that have a short shelf life and foods that have a longer shelf life.
Cold food vending machines must be refrigerated so, like soda machines, they can be a bit more expensive to run. Additionally, the food must be turned over quickly. However, because people are essentially paying for meals, items can be marked up considerably, especially if a machine takes credit or debit cards.
How Much Do Vending Machines Make?
The data surrounding individual vending machine profits can be difficult to parse out because there is such a wide fluctuation throughout the industry. For example, a single vending machine in a busy hotel with no restaurant could bring in hundreds of dollars a day, while a vending machine tucked away in a dark and dusty apartment laundry room could bring in as little as few dollars a month.
However, vending is a multi-billion dollar industry overall. People always have a need for food and drinks on the go and the industry shows absolutely no signs of slowing. In fact, it is expanding. How much a single vending machine makes depends on the type of machine, its location, the products it dispenses and the price of its items. But a great mix of machines and products can generate significant revenue for a vending machine business owner.
Huansheng mainly engaged in mechanical equipments and accessories of vending machine, such as springs, motors,buttons, tracks ,all kinds of machine-processed and metal puching parts. Our products sell well in many countries in Europe and US with excellent quality and fair price. If you are interested in our products, please contact us now!
---
Post time: Jun-25-2022